A key piece of the Fund's overall strategy is to address skills and experience gap of entrepreneurs in the region through the Accelerator Program. An accelerator program is designed to help emerging entrepreneurs build a company and launch a product. Early-stage companies participate in "cohorts" and be exposed to a program to learn from experienced local and high value and reputable mentors that have built global technology brands that are also very hands on as would be expected by angel investors.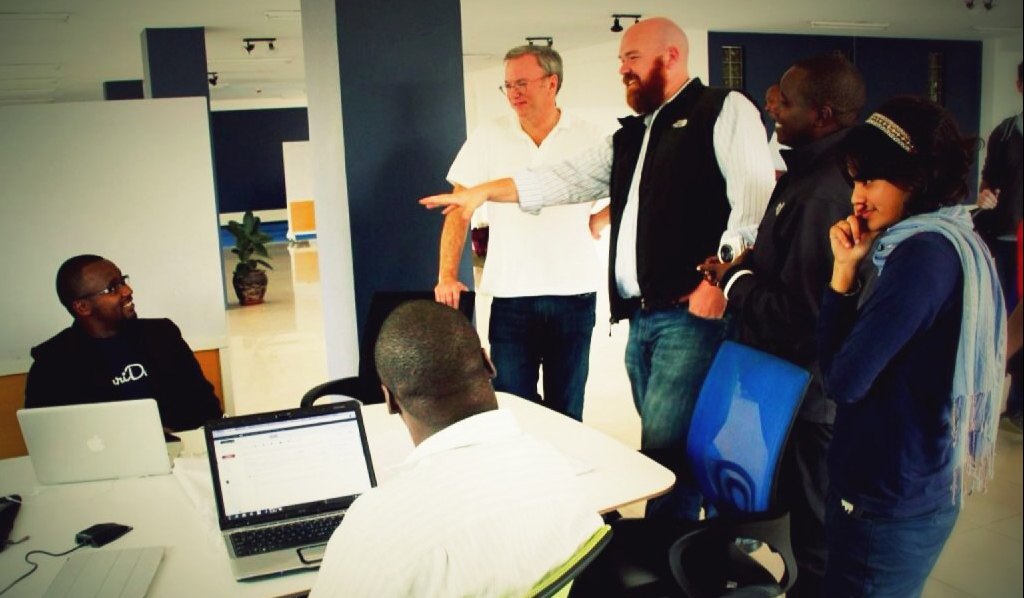 — Eric Schmidt, Google Executive and Chairman, visits Savannah Fund's 1st Accelerator class
ACCELERATOR APPLICATIONS CLOSED.
We will Keep you posted when we open up the next cohort.
---
The Fund's Accelerator Program deploys relatively small amounts of capital ($25-30,000 to each company in exchange for 12% equity stake) to a cohort of up to 5 startups at a time for 3 months.
As part of the investment there will be a $2,500 Program fee that comes out of the investment to cover expenses inc. legal and office space. So net funding is between $22,500 – 27,500 after expenses.
Can you make it to Silicon Valley?: In addition, if a startup is strong enough at the end of the program, we can fastrack your application to our partner investor 500Startups Accelerator in Silicon Valley which qualifies for $100,000 investment and US re-incorporation. Cardplanet became one of the 1st African startup to do this.
Applicants will be chosen through an online application and interview process but successful teams should apply with not just an idea but an initial prototype, early customers and revenue.
You can also read our Frequently Asked Questions (FAQ) to learn more.