Afrikoin: Going Pan Africa, 3 events in 3 cities: Joburg, Accra & Nairobi
I founded Afrikoin  in 2013 in Nairobi as a small event for innovators in the financial services or "fintech" space in Africa that spans emerging and fast growing digital finance sector. The inaugural event held the first bitcoin panel on the continent but also discussed the challenges and opportunities in online payments, prepaid debit cards, mobile money, remittances to Somali Hawala Networks. The event is a gathering for networking, sharing ideas and working around the challenges innovators face in the financial services sector across the continent and is limited to about 60-80 participants/panelists to encourage high quality interactions- it is hence a paid event. Find tickets for Joburg, Accra and Nairobi.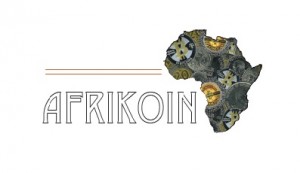 This is the second time Afrikoin will be held in South Africa. In 2014, it  was hosted in Cape Town in conjunction with a financial services Private Equity Fund, Apis Partners and host partner 22Seven (part of Old Mutual).
On December 3 & 4th 2015, the 3rd year for Afrikoin will take place in 3 cities focusing on a pan Africa theme. I believe this is the first time a fintech gathering has been attempted across the continent in 3 regions- East, West and Southern Africa in the same week. Countries represented inc. Kenya, Tanzania, Ghana, Zimbabwe, South Africa.
In Johannesburg (3rd December 2015): Partnering with new sponsors, Barclays Bank, Thomson Reuters and Alphacode (backed by RMB) community and workspace to bring a full day event to Johannesburg for the first time. Panels include payments (ft. Snapscan, PayNow and MFS, recently ft. in WSJ), bitcoin & blockchain applications (ft. Bankymoon, Zapgo and Bitfinance) and lending platforms (Rainfin). There are also panels on compliance and data analytics that are of increasing importance in today's financial services environment that will be touched by bank inc. Barclays, FNB, RMB and Thomson Reuters. Savannah Fund and Barclays will also hold pitch event for fintech startups seeking seed and growth funding. Full Agenda and Tickets are available

www.afrikoin.org/johannesburg

In Accra (3rd December 2015):

 We partnered with MEST graduates Dave Osei and Paul Damalie to bring the gathering to West Africa for the first time. The event will feature 3 panels on payments, alternative banking and regulations as well as 2 product demonstrations, inc. recently seed funded Zeepay. The central bank of Ghana, Airtel, Stanbic Bank and Fidelity Asia Bank are amongst the participants. Agenda and Tickets are available

www.afrikoin.org/accra

In Nairobi (4th December 2015): The event returns to the iHub in Nairobi and will be a half day event starting 2pm featuring 3 panels on Lending (ft ex Kiva CEO and founder of Branch, recently ft in WSJ in pioneering mobile lending as well as a new form of branchless banking), Bitcoin (ft. Bitsoko) as well as Payments (3G DirectPay). We also highlight important intersections in fintech and machine to machine payments/internet of things and the prepaid economy with Angaza Design in the prepaid solar space (recently raised $4M). Tickets and Agenda are available on

www.afrikoin.org/nairobi